| | | |
| --- | --- | --- |
| " | Clear a space around you with a powerful blow! | " |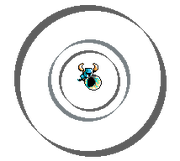 The War Horn is a Relic that can be used to destroy enemies in a small area around the player. The War Horn is one of the most powerful Relics as it immediately destroys enemies that are in its range, but it is very costly on the player's magic. The War Horn can be purchased from Chester in the Stranded Ship for 4000 gold or in the village for 5000 gold if it was not picked up before completion of the level. The War Horn is the subject of the Boom! feat, which is earned by defeating 5 foes at once using the War Horn.
Ad blocker interference detected!
Wikia is a free-to-use site that makes money from advertising. We have a modified experience for viewers using ad blockers

Wikia is not accessible if you've made further modifications. Remove the custom ad blocker rule(s) and the page will load as expected.